About TREMS
Organization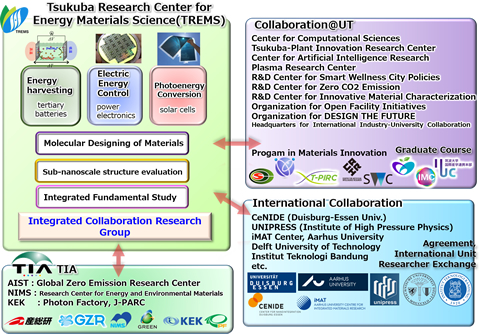 Molecular Designing of Materials Division
The mission of Molecular designing of materials division is to create energy and environment materials based on chemical reactions such as catalytic reactions, organic reactions, and polymerizations. The target materials are non-Pt fuel cell electro-catalysts, catalysts converting CO2 into useful chemicals, organic film solar cells and organic electro-luminescence devices prepared by environmentally friendly synthesis, plastics and rubbers produced from algae oils, laser devices and micro resonator made of organic compounds, and so on. We concentrate on basic studies for the innovation of the energy and environment materials, which are difficult to perform in industries. Our characteristic research approaches are directed to electronic/atomic level studies of material functions and reaction mechanism using cutting edge synchrotron facilities, scanning probe microscopes, first-principles calculations, while the basic understanding is directly connected to design and synthesis of materials. The division is thus composed of multidisciplinary research fields such as physical chemistry, solid state physics, electrochemistry, organic chemistry, polymer chemistry, catalytic chemistry, synchrotron science, and carbon material science. Towards industrialization from our basic seeds, the division will build an innovation base by collaborative networks with National Institute of Advanced Industrial Science and Technology (AIST), Algae Biomass and Energy System R&D Center, and companies.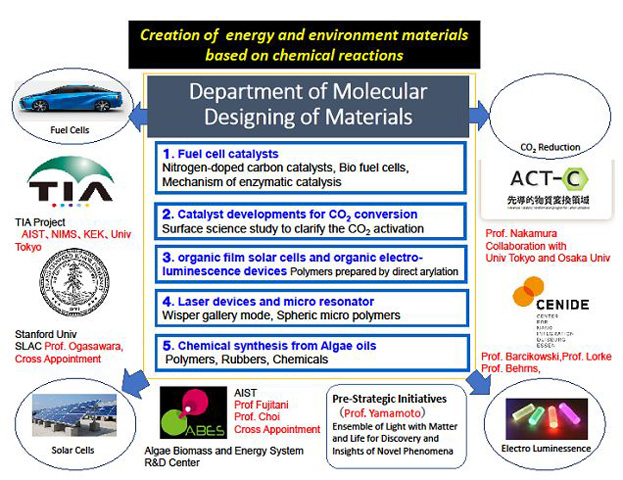 Energy Materials Science Division
The aims of the division of the energy material science are (1) promotion of the energy material science and (2) realization of energy innovation. The energy material science is the scientific comprehension of the energy phenomena, such as photo-electric, thermo-electric, material-material conversions, energy storage, and so on. For this purpose, we will perform a precise experiment and calculation on the most prototypical or ideal materials with combination of device fabrication of fundamental science, synchrotron-radiation X-ray, nano-probes, and ab initio calculation. We believe that we need to microscopically comprehend the energy phenomena to realize the energy innovation. We proposed and are developing a battery-type thermocell, which is a hybrid device between the ion secondary battery and thermoelectric device.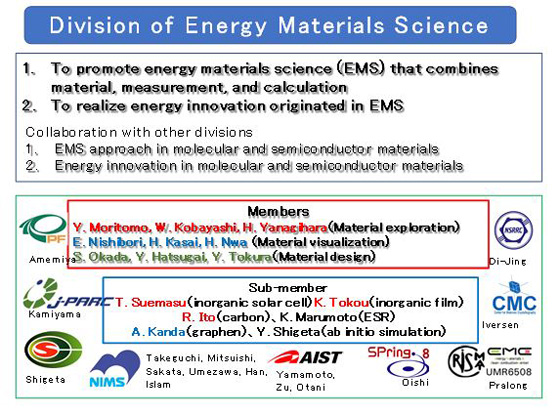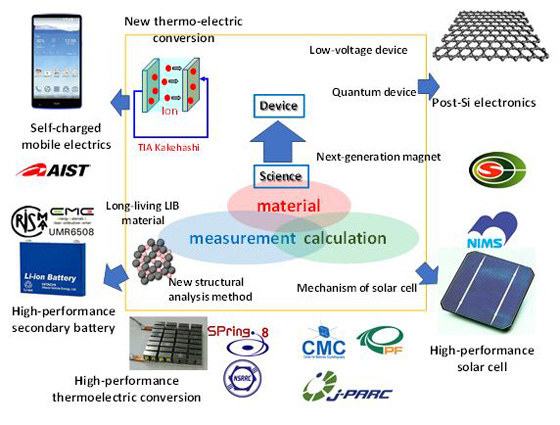 Electric Energy Control Division
Based on research and development activities of University of Tsukuba and Tsukuba Innovation Arena (TIA); technologies for the fabrication of semiconductor materials, circuit design, and material characterization technologies, we contribute the development of "energy control technology". To achieve this mission, we develop ultra-low loss energy devices systems using power electronics materials and circuits. To use 'converted' and 'stored' energy, it is necessary to use an electric energy, here the power electronics is a key to manipulate it. The energy loss in the conversion and storing of the energy, however, are serious issue, and it is often a major factor determining the overall system efficiency. An effective utilization of the energy control is not only limited by the physical property of the materials, but also depends on matching with the overall system, i.e., it depends on a device structure and a system configuration. The energy control division will advance research and development of SiC power devices that exceeds Si power devices. In addition, we undertake research on diamond-based power electronics and aim to realize the ultimate energy control suing diamond power device by applying knowledge and technology which are used for R&D of the SiC power devices.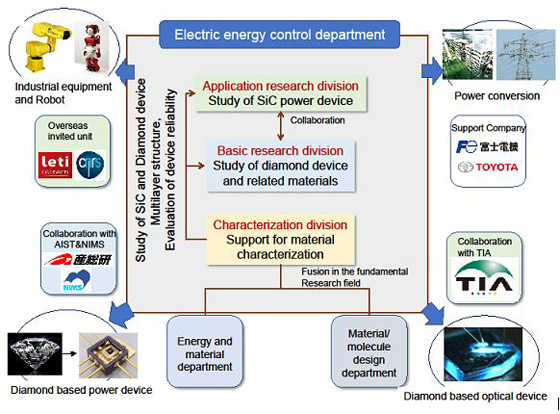 Logo mark of TREMS and TIMS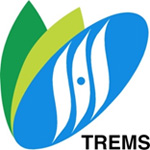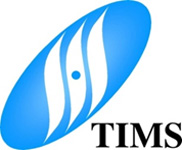 The small circle in the center and the ellipse around the center represent an atom, while the open marks in the central part represent S (Science), the collaboration of 3 fields, and "Kawa (river symbol)", a part of Shirakawa
Members
Past Director
Past Director of TREMS
| | |
| --- | --- |
| Prof. Tatsuya Nabeshima | October, 2017 – March, 2019 |
| Prof. Takaki Kanbara | April,2019 – |
Past Director of TIMS
| | |
| --- | --- |
| Prof. Kazuo Akagi | April, 2003 – January, 2006 |
| Prof. Youiti Ootuka | February, 2006 – March, 2010 |
| Prof. Tatsuya Nabeshima | April, 2010 – March, 2013 |
| Prof. Junji Nakamura | April, 2013 – March, 2015 |
| Prof. Tatsuya Nabeshima | April, 2015 – September, 2017 |
Past Coordinator of CiRfES(Research Core for Developing Energy and Environment-friendly Materials)
| | |
| --- | --- |
| Prof. Tatsuya Nabeshima | September, 2014- September, 2017 |